Putting the Balcony to use!
Last summer when we moved in to our new home, we prioritized putting together an outdoor area on our backyard patio. We found a big table that expands to a size big enough to accommodate 10 people, which is great when we have friends & family over. We spent every nice evening outside there enjoying the weather & each others company. I love it!

What we found in the fall was that since the sun sets on the other side of the house, it was far too cold back there to enjoy evenings out there anymore. Luckily, we have a balcony on the side of the house as well.
This spring we purchased some furniture for the side balcony along with some planters for flowers. I love how it turned out!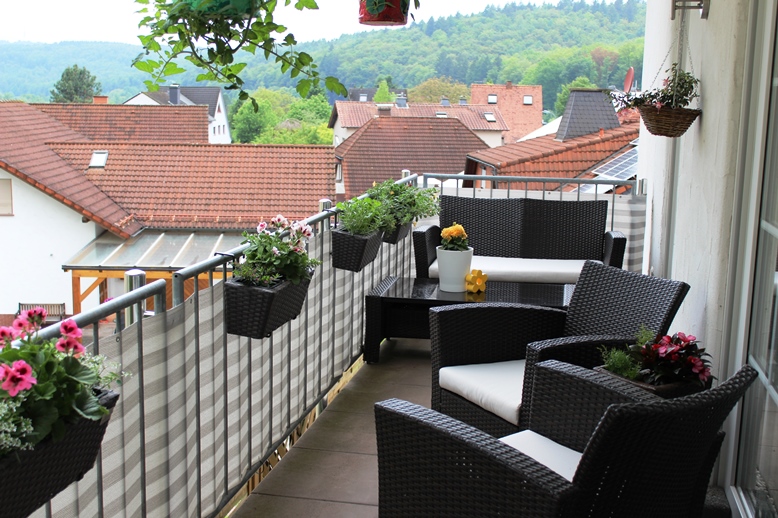 These chairs are Alex's favorite…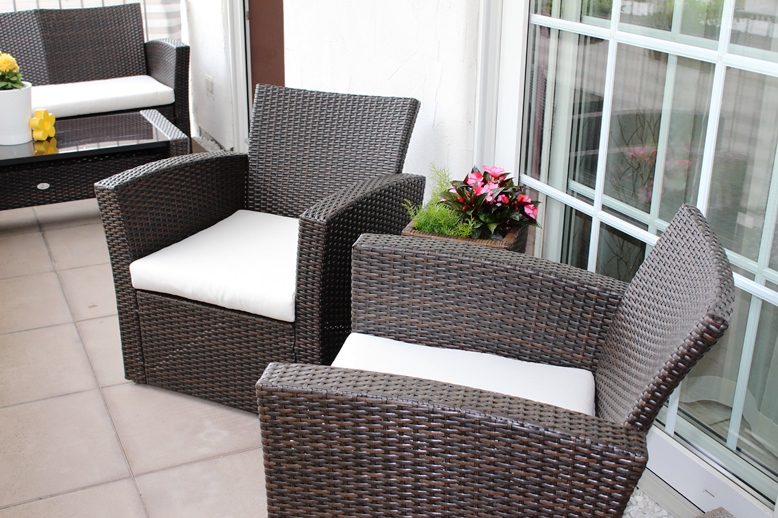 And this couch is mine…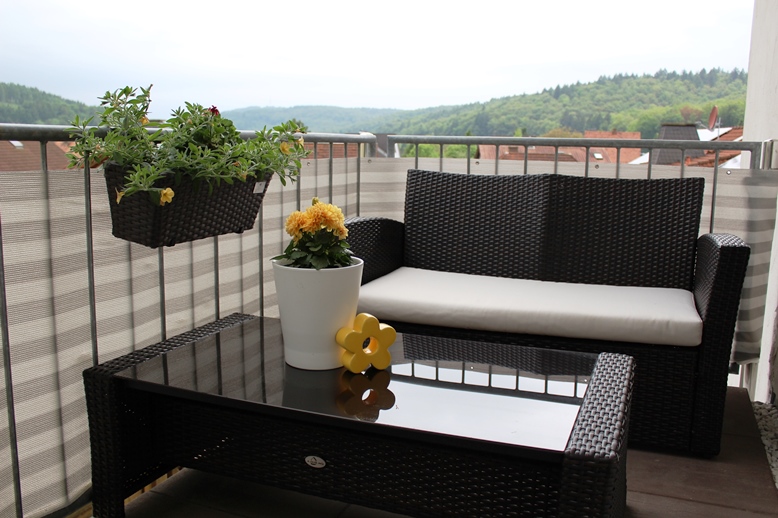 With a view like this in the evening, how can it not be your favorite?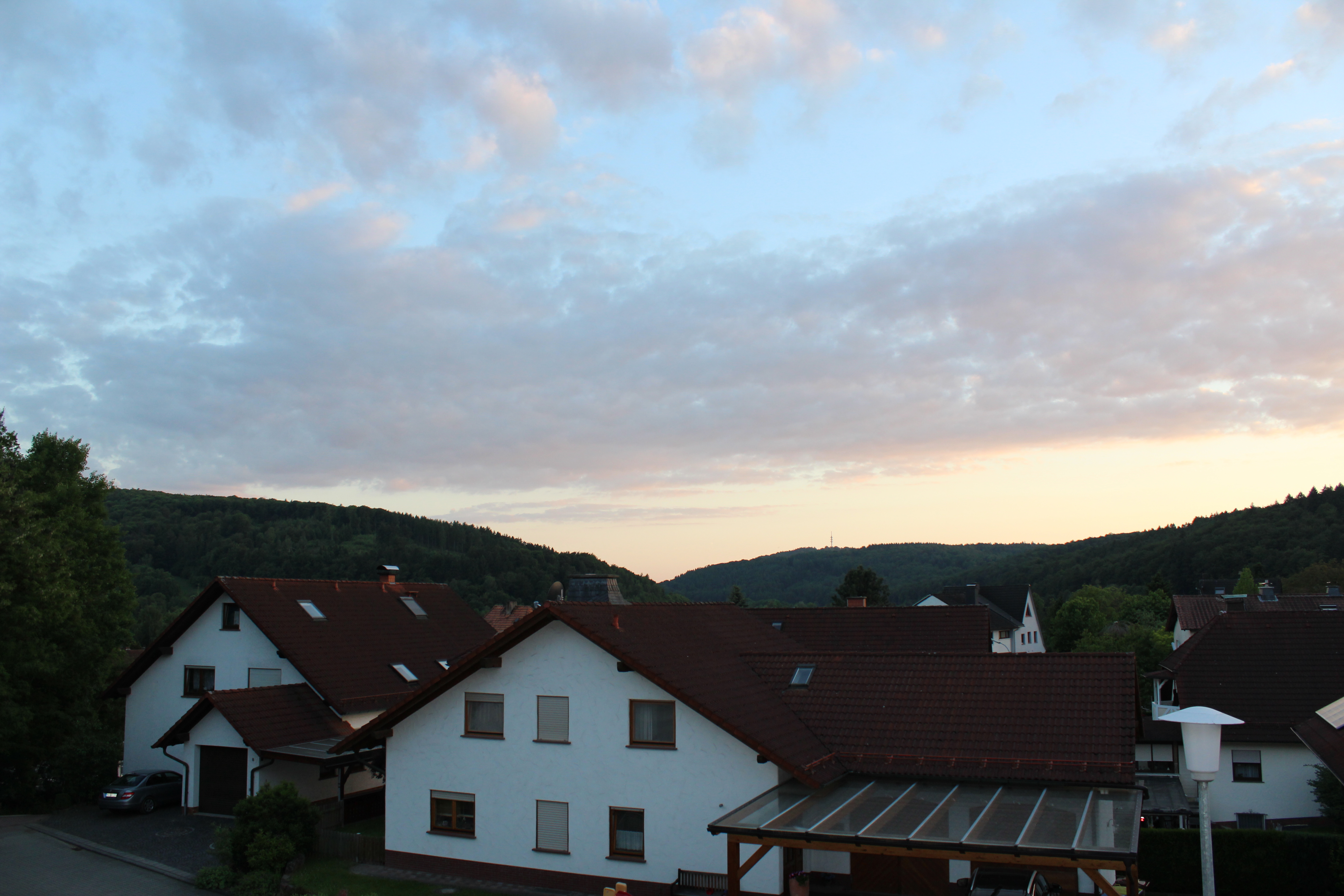 We also brought some special tomato and pepper planters back from my parent's greenhouse when I moved to Germany.  So far, they are working out great!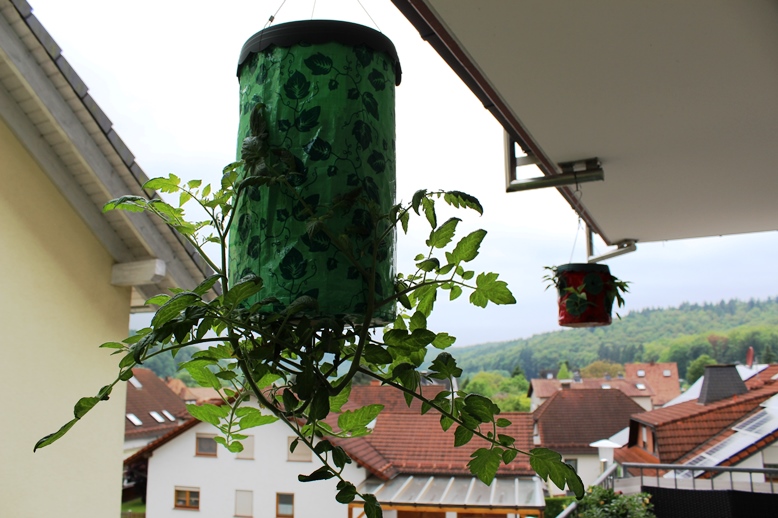 I am looking forward to a summer full of tomatoes and hot peppers, how about you?