Operation Remove Ridiculous Trees
So, one of the first things I notice when looking at a house is the landscaping.  What can I say, it's in my blood 🙂  I may not be able to keep plants alive in my house, but I want my outside gardens to look awesome.
You can imagine that when I saw these beautiful (nope, I am not sarcastic.  Not one bit…) trees in the backyard of our new home last year that I could only think to myself "How long until we can get rid of these things?!"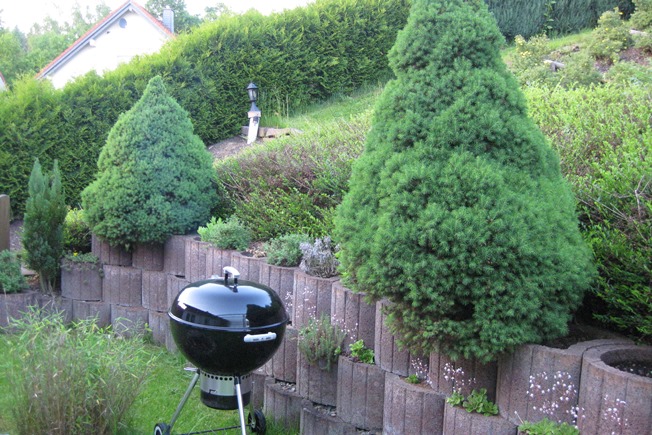 I disliked these trees to a point where I didn't care when Alex nearly started them on fire when while grilling 🙂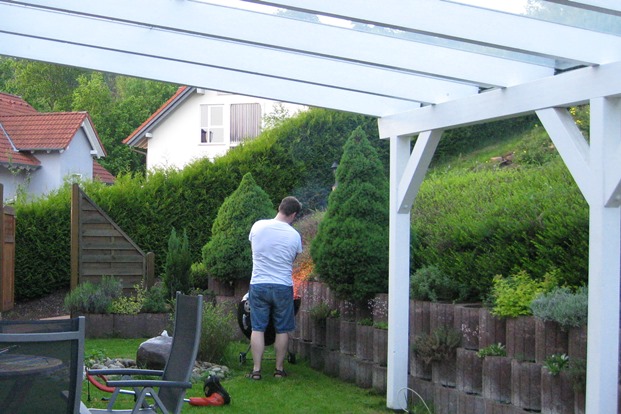 It only took us a year but we finally got rid of the nasty stupid things a few weeks ago!  Chainsaws are fun…and maybe for the only time in the last 7 years this tree looks wicked cool in it's final moments of life!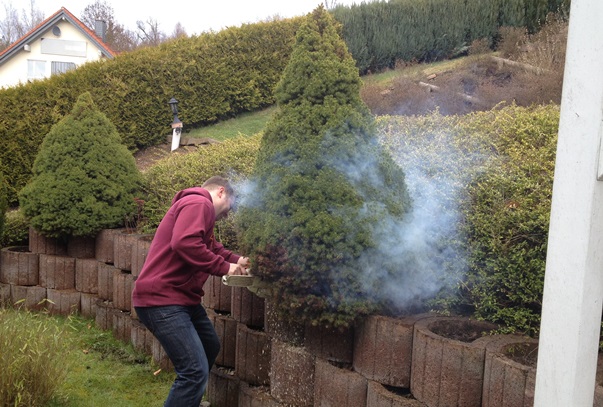 I can't begin to tell you the difference getting rid of these has made!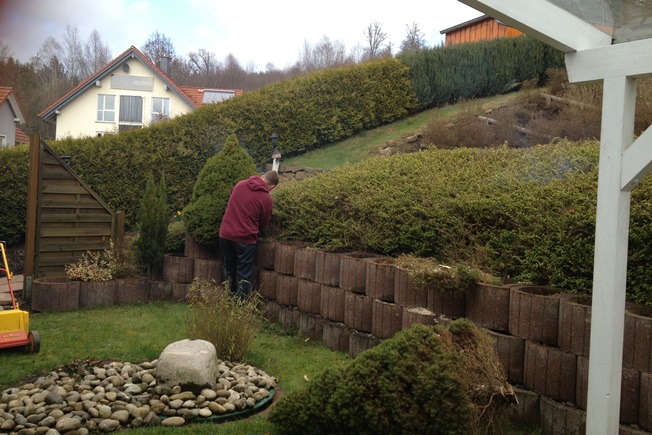 The next post will be about how we filled the void of these obnoxious trees!