One of many things the Italians have done right!
So, is it weird that one of the things I most love about living in Germany is the abundance of Italian food here?  Gelato, pizza, pasta, oh my!  I will share more of my love of the Italian presence in time here.  But trust me, there are many things to share so it will take some time!
I don't think it was the first time I had this salad, but a few years ago on a trip to Germany to visit Alex we went to visit his best friend Felix & his then girlfriend (now wife) Marion for dinner.  One of the things we had that evening was a classic Italian Caprese Salad.  It was late summer, and the tomatoes were at the peak of their season.  It was AMAZING!  It has become one of my favorite things to make at home ever since, and relies on a few key ingredients which make this a far better adventure in eating over here!
First, one of the great things I noticed on one of my first trips to the grocery store here was that they always have pots with fresh herbs available in the produce section of the grocery store, and the most common of all is the Basil!  Now I know why IKEA has all of those plant pots with no drain holes in the bottom…they are for keeping these herbs on your counter!  Even if I have no need for it, I always walk by and take a deep breath as fresh basil is one of my favorite aromas in the world!  I had seen this same phenomenon in the US, but only at Trader Joe's (which is owned by ze Germans, by the way!)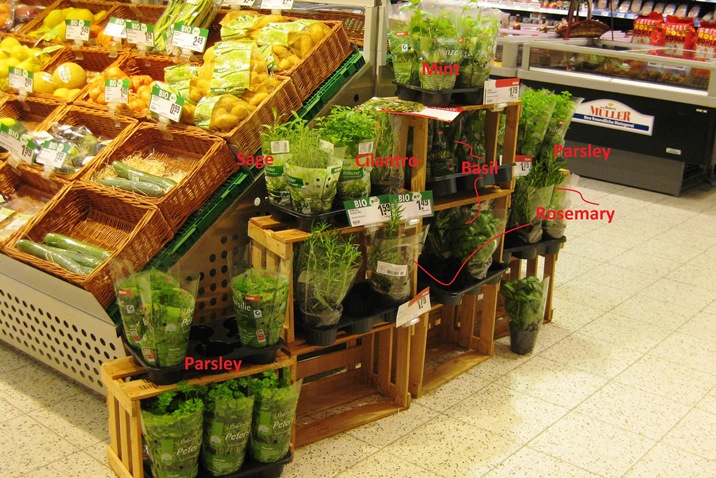 Secondly, there is always an abundance of fresh mozzarella in the dairy case here.  I know this is of course available in the US as well, but I think of it as more of a specialty there then a part of the norm as it is here.  Recently we have been buying buffalo mozzarella more than regular cow's milk mozzarella.  It is a bit softer, and really very tasty.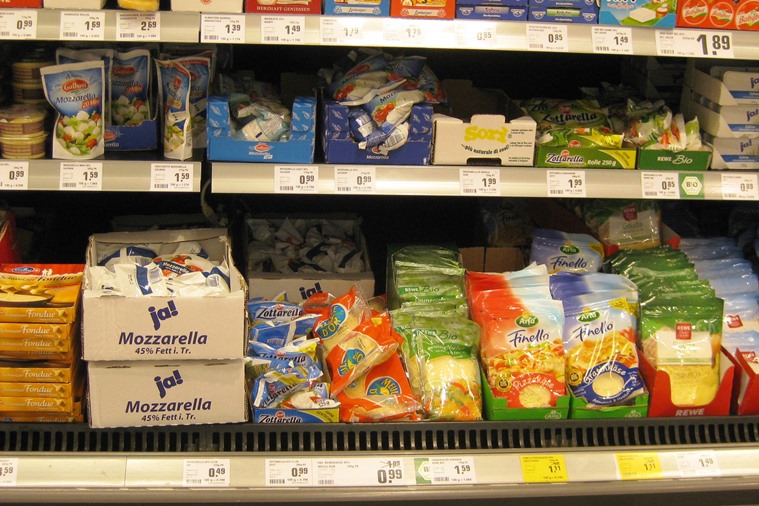 And the last of the wonder ingredients that make or break a Caprese Salad for me…the Balsamic Vinegar.  Here, balsamic glaze is readily available in the grocery stores, which is something I had never seen in the US before.  I looked it up on Amazon and it was stupid expensive.  This is something I recommend you buy here when you visit us and bring home with you (ask my mom…she did it!). You could also make a balsamic reduction, but I am guessing that endeavor would result in a pretty pungent kitchen!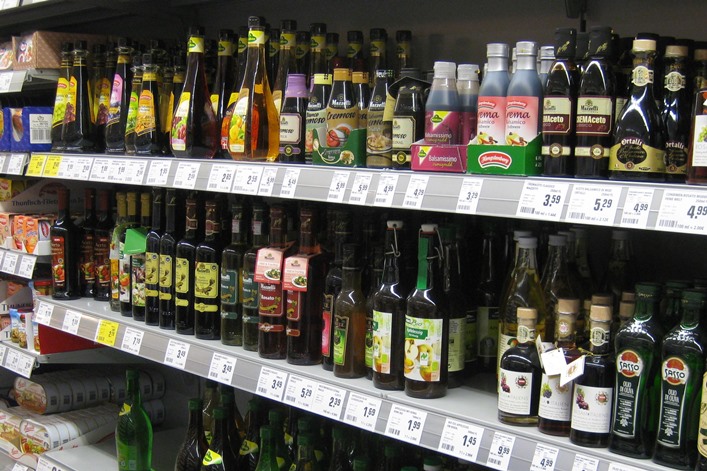 Now for the cast of characters…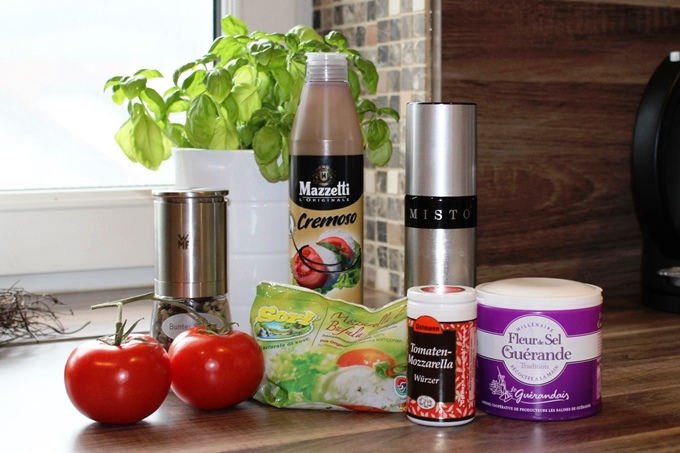 Very simple…for two salads you need two medium tomatoes (slice them to your liking, my method varies depending on my state of laziness), fresh mozzarella (sliced to your liking), fresh basil (however much you prefer…I love basil so may use more than you'd prefer), olive oil (I use spray as I don't feel this salad needs much, and thank god for my Misto – another kitchen tool I can't live without), an oregano based seasoning (just a light sprinkle), a pinch of salt (I use a sea salt) and fresh ground pepper.
Arrange your tomatoes, mozzarella and basil on two small plates.  Sprinkle with the salt and oregano based seasoning, then lightly spray with olive oil.  Next add the balsamic vinegar and last but not least, the fresh ground pepper.  I love fresh pepper and use LOTS of it.  Doesn't this make you hungry?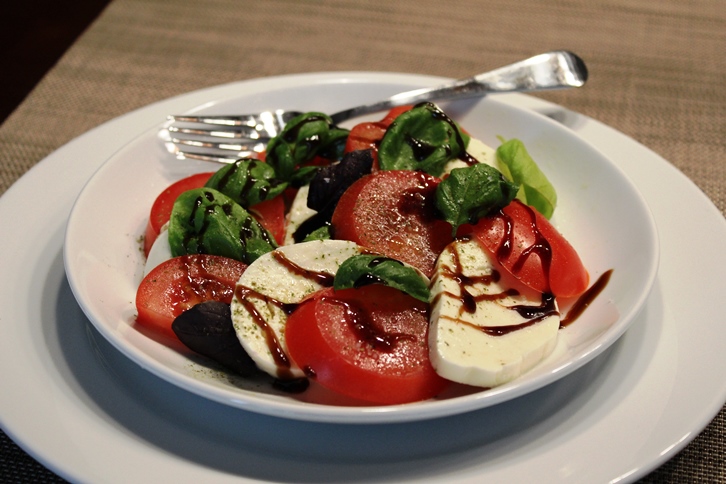 It makes me VERY hungry.  Enjoy!
Caprese Salad (2 Side Dish Servings)
Ingredients :
2 Medium Tomatoes
1 Fresh Mozzarella Ball (125g)
Fresh Basil (20-25 leaves)
Olive Oil Spray
Balsamic Vinegar (Glaze is best, but not required!)
Pinch of Salt (Sea Salt preferred)
Fresh Ground Pepper (to taste)
Pinch of Tomato-Mozzarella Seasoning (or other oregano seasoning)
Instructions :
Slice the two tomatoes and the mozzarella. Take two small plates and arrange one tomato and half of each the mozzarella and basil on each plate. Sprinkle the seasoning and salt over the salad and spray lightly with the olive oil. Just prior to serving, add the balsamic and season to taste with fresh ground pepper.